WHAT WE DO
We are a design and creative production studio specializing in immersive physical spaces and holistic world-building for live experiences and events. We produce environments that delight and intrigue, encouraging audiences to interact, explore and engage with their surroundings.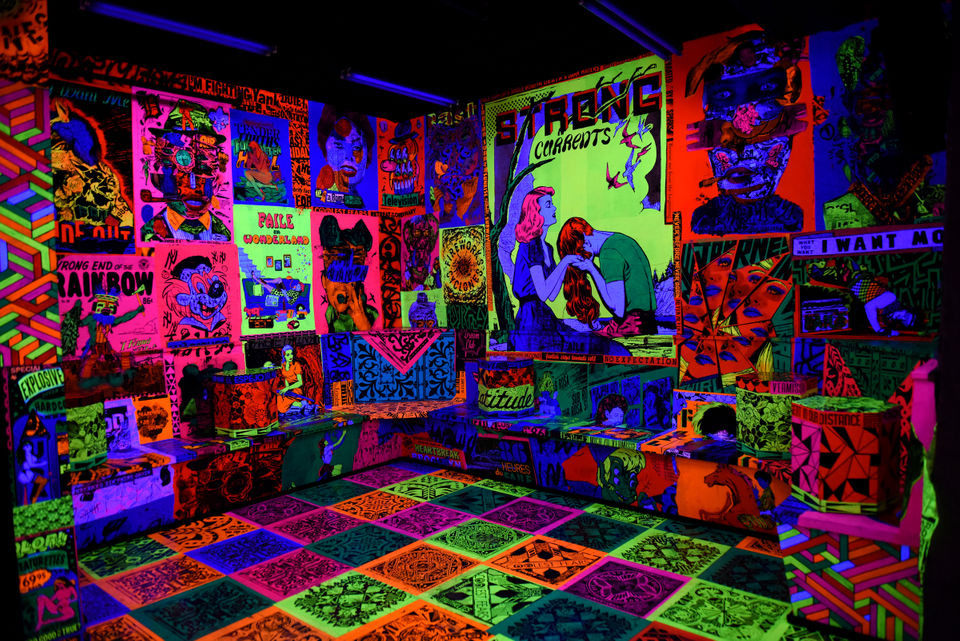 We founded Iron Bloom for one simple reason: we believe that creative work benefits immeasurably from the seamless integration of design and production. With over a decade of shared experience at the forefront of interactive live experiences, we have designed and managed productions of all scopes and sizes. We have undertaken projects in contexts as varied as commercial industrials, massive rock concerts, proscenium theater design, theatrical takeovers of boats and derelict buildings, build-outs of commercial spaces such as restaurants and nightclubs, and the installation of larger-than-life art objects on the grounds of major festivals.
We believe that this cultural moment nurtures a palpable desire for singular, immediate experiences; people are eager to invent and inhabit entire new worlds. We craft these new realities by integrating creative design with logistical and producorial know-how. We believe there is no project, big or small, that will not benefit from this integrated and collaborative approach.